Escape to paradise in North Florida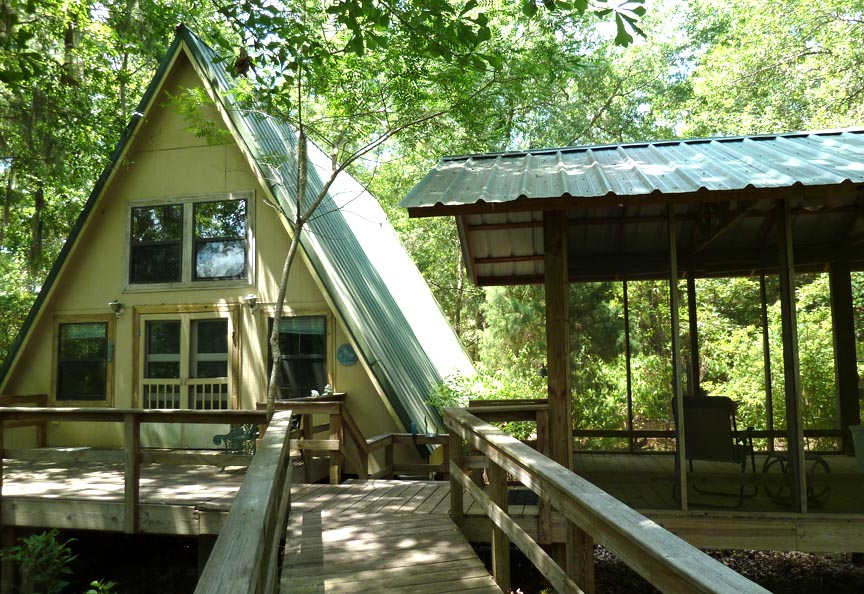 We don't usually sell anything on this website, but our friend Eleanor is selling her cottage in Madison County. The cottage, studio/workshop, and 15 acres are for sale for $186,500. It is located on 15 acres of wooded land with four ponds and many trails, 5 miles south of Madison, Florida. It is completely furnished and move-in ready, with central heat and air, gas stove and water heater,a well and septic tank system. The cottage has a large deck, a large screened room, a storage shed, and a boardwalk down to a dock on the water. There are two bedrooms, a loft bedroom/work area, full bath, and a spacious living/dining/kitchen area. In addition to the cottage, there is a separate large studio/workshop that overlooks one of the ponds. For photos,
see http://www.flickr.com/photos/wildflowersflorida/collections/72157627363567555/
For more information, contact owner EleanorD43@gmail.com.